TAC Annual Conference 2023 opens in Beijing
Guo Yiming April 10, 2023
The 2023 annual conference of the Translators Association of China (TAC) opened in Beijing on Monday, gathering nearly 700 representatives from the government, enterprises, universities, research institutes, and the translation sector to exchange ideas and experiences, explore new business opportunities, and expand their networks.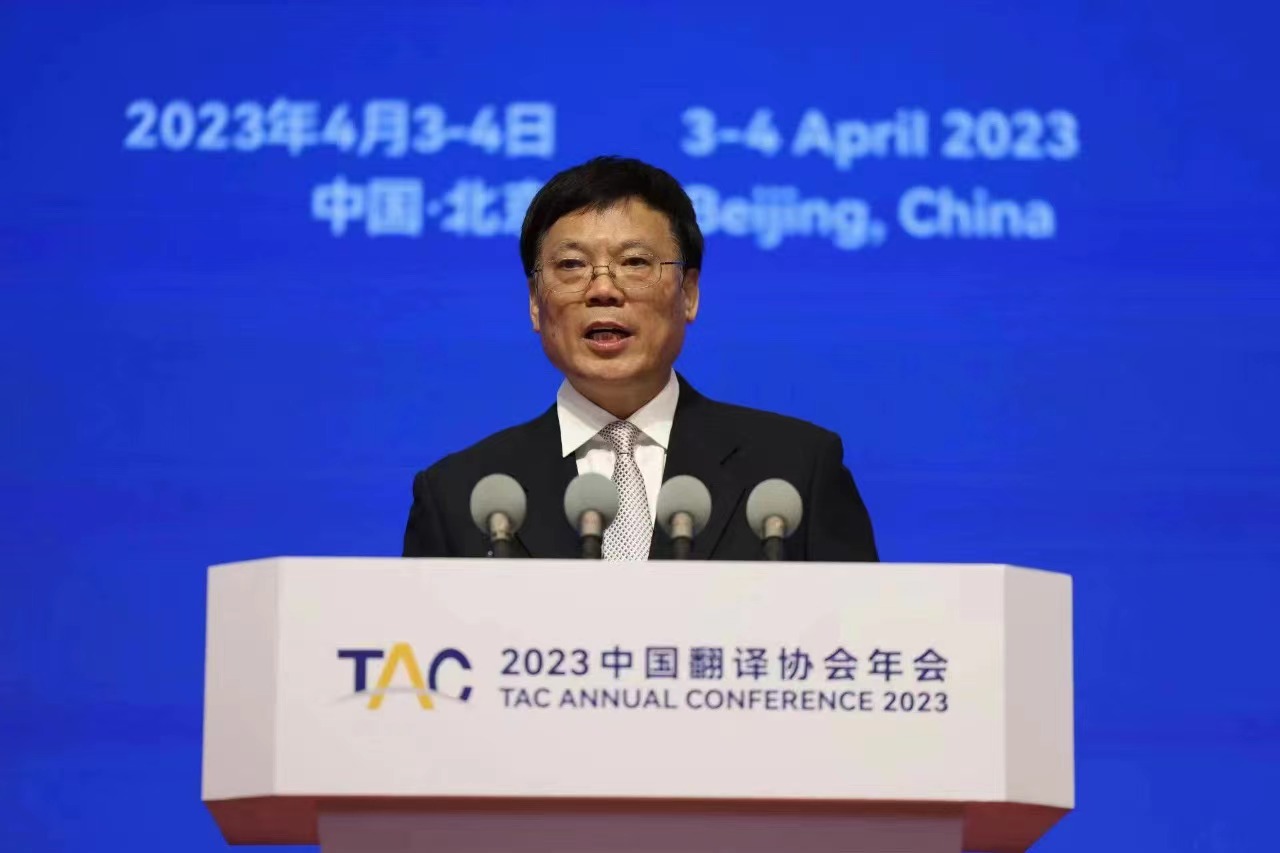 In his opening remarks, Tang Heng, deputy secretary general of the Publicity Department of the Communist Party of China Central Committee, said the translators community plays an important role in introducing China to the world. He called on the translation industry to closely follow the country's development, support China's modernization drive, deepen cultural exchange among civilizations, and contribute to the building of a human community with a shared future.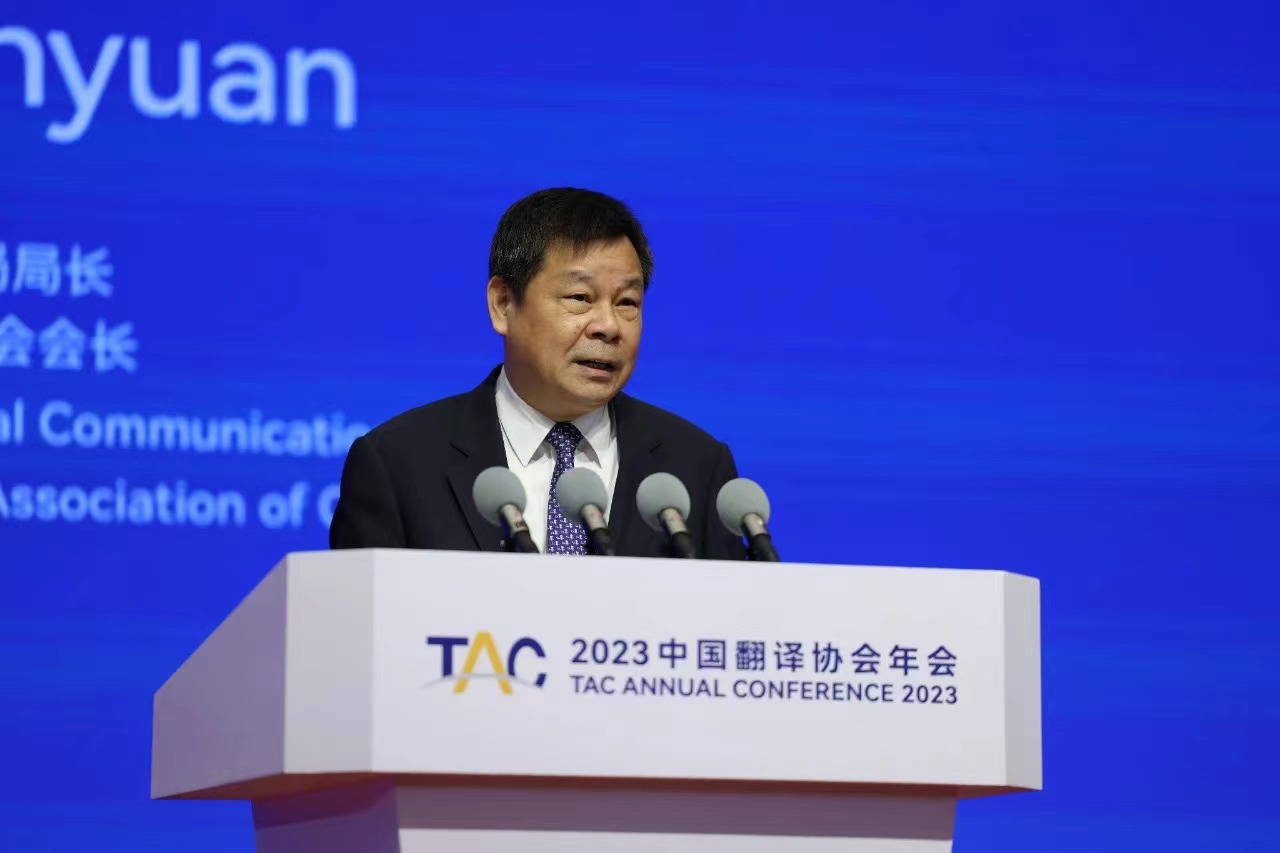 TAC's main goal is to serve the country, society, industry, and its members, and its fundamental responsibility is to promote communication between China and the rest of the world, said Du Zhanyuan, president of TAC and China International Communications Group. He noted that, under new circumstances, TAC will continue to accelerate the building of China's discourse and narrative system, enhance open collaboration and innovation, and increase international exchange to improve the global influence of China's translators community.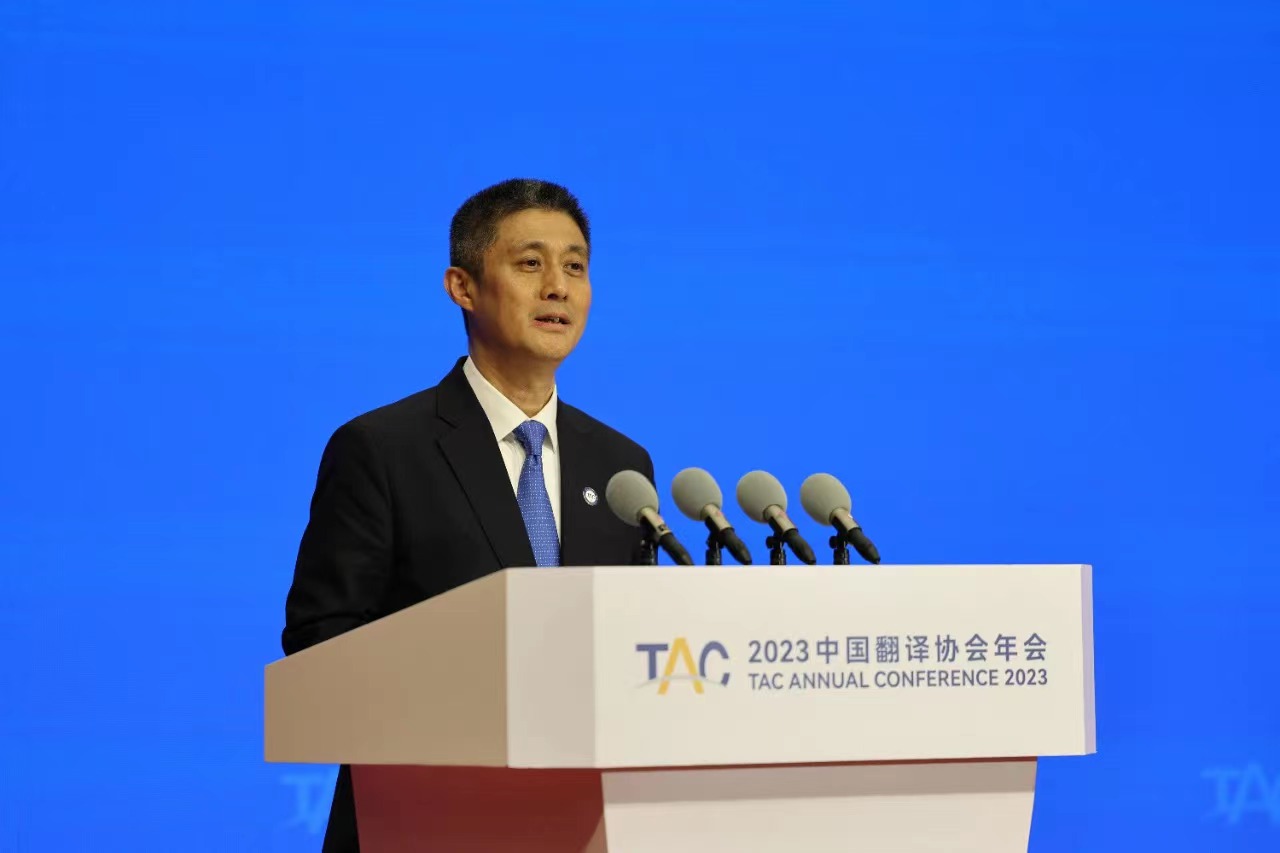 Alison Rodriguez, president of the International Federation of Translators, gave an address to the event via video. She said that it is a shared pursuit of the global translation community to build "an expanding, thriving and sustainable translation industry peopled with skilled and dedicated professionals." She expressed her hope that TAC can play a more critical role in developing a strong translation industry, and contribute to the building of "a resilient and sustainable profession that serves the needs of China and the world."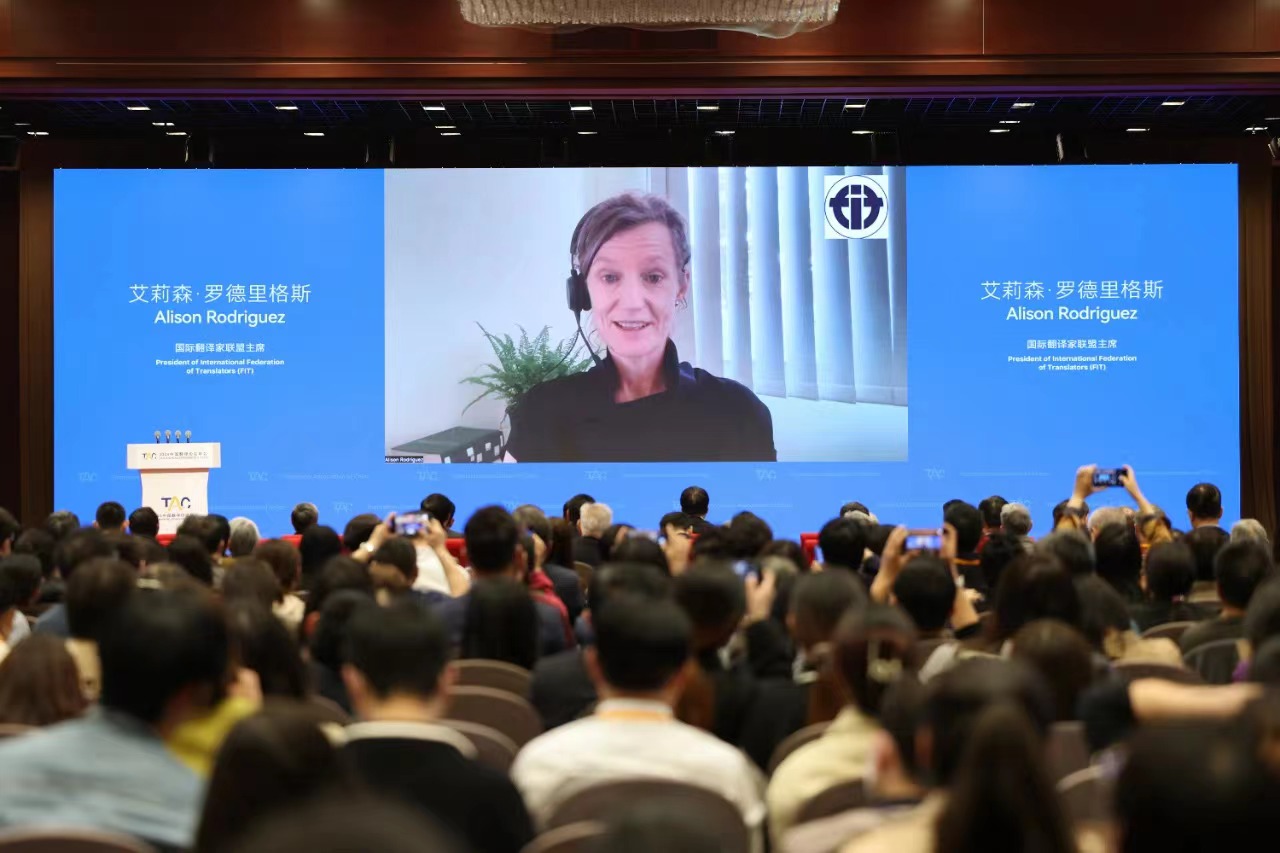 At the opening ceremony, 11 translators were honored with the Lifetime Achievement Award in Translation, 115 were given the Senior Translators Award, and six received the Outstanding Foreign Translation Expert Award, in honor of their contributions to the translation industry in China.
The opening event saw the publishing of annual reports for the translation and language service industry. It also included the launching of the First National Translation Technology Contest and the certification of translation services, as well as a donation ceremony.
Convened Monday and Tuesday, the annual conference will feature 22 themed forums and dialogues as well as promo events to showcase the achievements of the translation industry.
Founded in 1982, TAC is China's only national-level social organization dedicated to the translation field.