CICG works with Palace Museum on multilingual website
China International Communications Group July 21, 2023
A multilingual website of the Palace Museum was launched at a parallel session of the 2023 China Internet Civilization Conference on Wednesday. The website was a product of collaboration between China International Communications Group (CICG) and the Palace Museum.

Expanded from an English-language website, the new site is available in English, French, Russian, Japanese, and Spanish, featuring tailored content for different language versions.
The Academy of Translation and Interpretation under CICG has worked with the Palace Museum on the website since 2022. By leveraging its expertise, the academy has played an instrumental role in better presenting the 600--year old museum to the international audience.
Gao Anming, vice president of CICG, attended Wednesday's launch ceremony and the parallel forum themed on digital cultural and tourism development.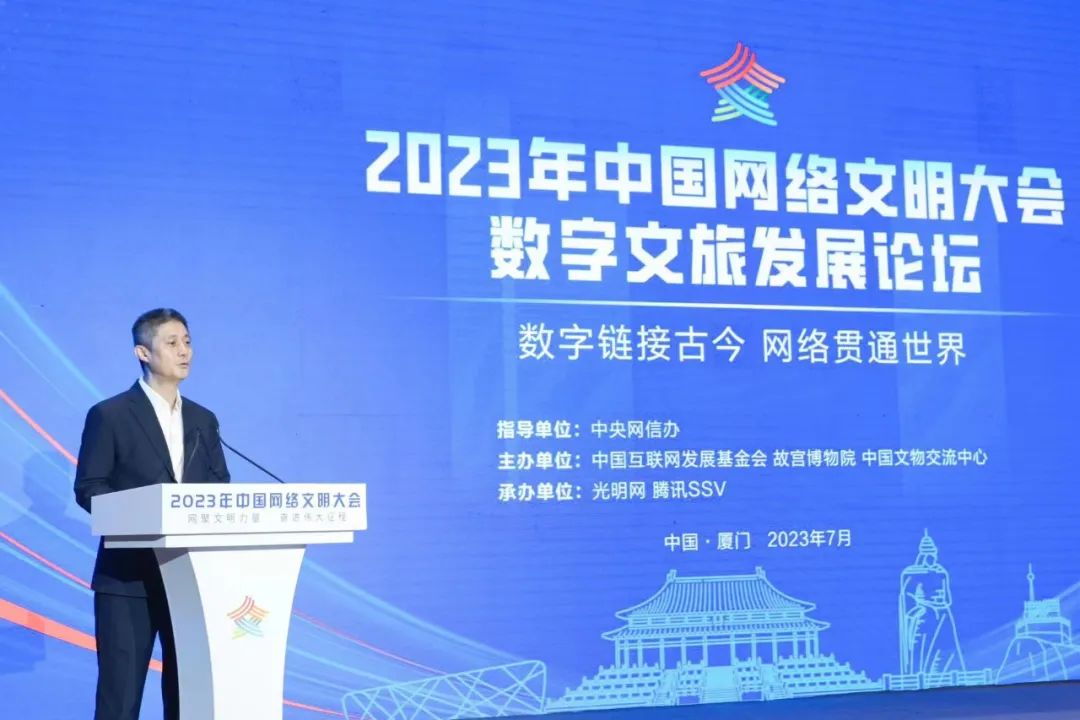 Gao Anming, vice president of China International Communications Group (CICG), delivers a speech at the Digital Cultural and Tourism Development Forum held during the 2023 China Internet Civilization Conference in Xiamen, southeastern China's Fujian province, on July 19, 2023. [Photo/CICG]
Gao said during the forum that cultural exchange has brought people from different countries closer, and that culture can play a crucial role in enhancing mutual understanding and friendship among all nations.
To promote mutual learning among civilizations and extend the reach and appeal of Chinese civilization, Gao suggested promoting traditional Chinese culture abroad through translation. He also highlighted the importance of innovation, urging efforts to explore new technologies and models for international communication. Furthermore, Gao said he hopes to deepen cooperation with other parities in various fields.
The two-day conference brought together approximately 800 people, including government officials, representatives from internet companies and social organizations, and experts.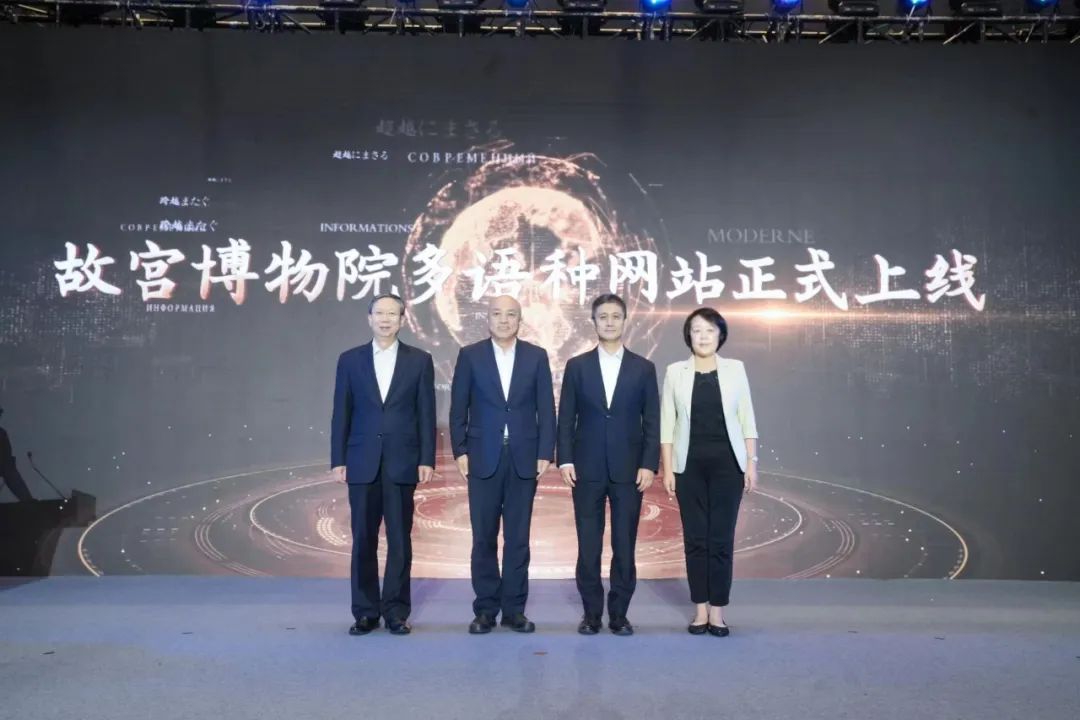 Gao Anming (2nd R), vice president of China International Communications Group (CICG), attends the launch ceremony of a multilingual website of the Palace Museum during the 2023 China Internet Civilization Conference in Xiamen, southeastern China's Fujian province, on July 19, 2023. [Photo/CICG]
Source: China International Communications Group